This positively made my day. It warmed up my heart....seriously.
This is a moving gif showing an Olympic volunteer getting a fist bump from Usain Bolt. How cute is it?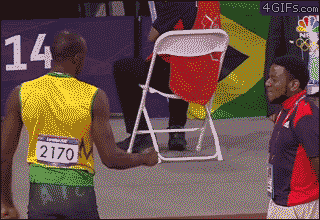 I fucking love moving gifs.
Going to MJQ tonight!!! That's the only club I like. Been going there since I was 15....and I still don't know where it is. Sigh.